Importing a filter
This video demonstrates how to import a filter from the FTKsettings folder on the FREDs.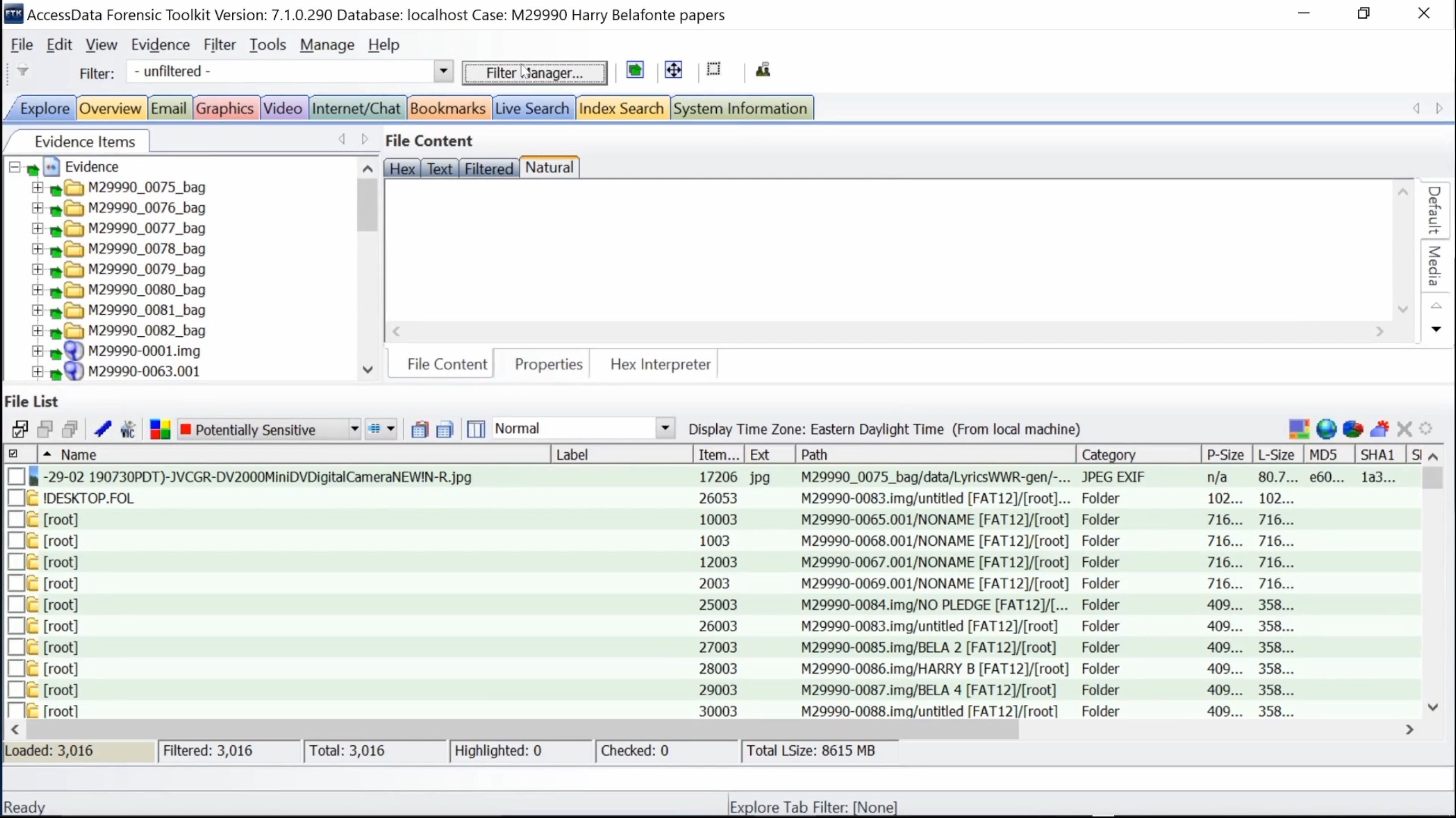 Click Filter Manager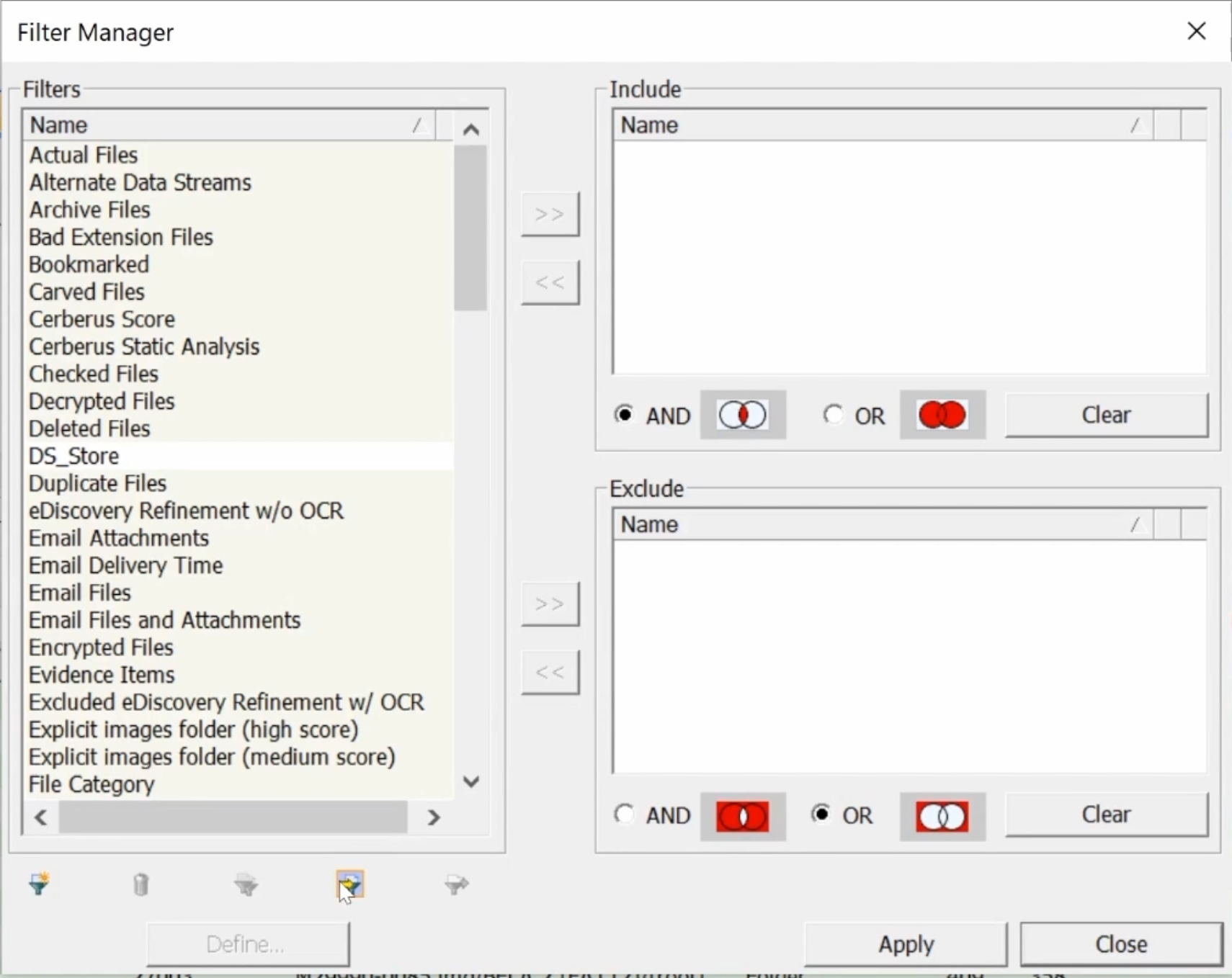 Select funnel icon second from right on bottom left of Filter Manager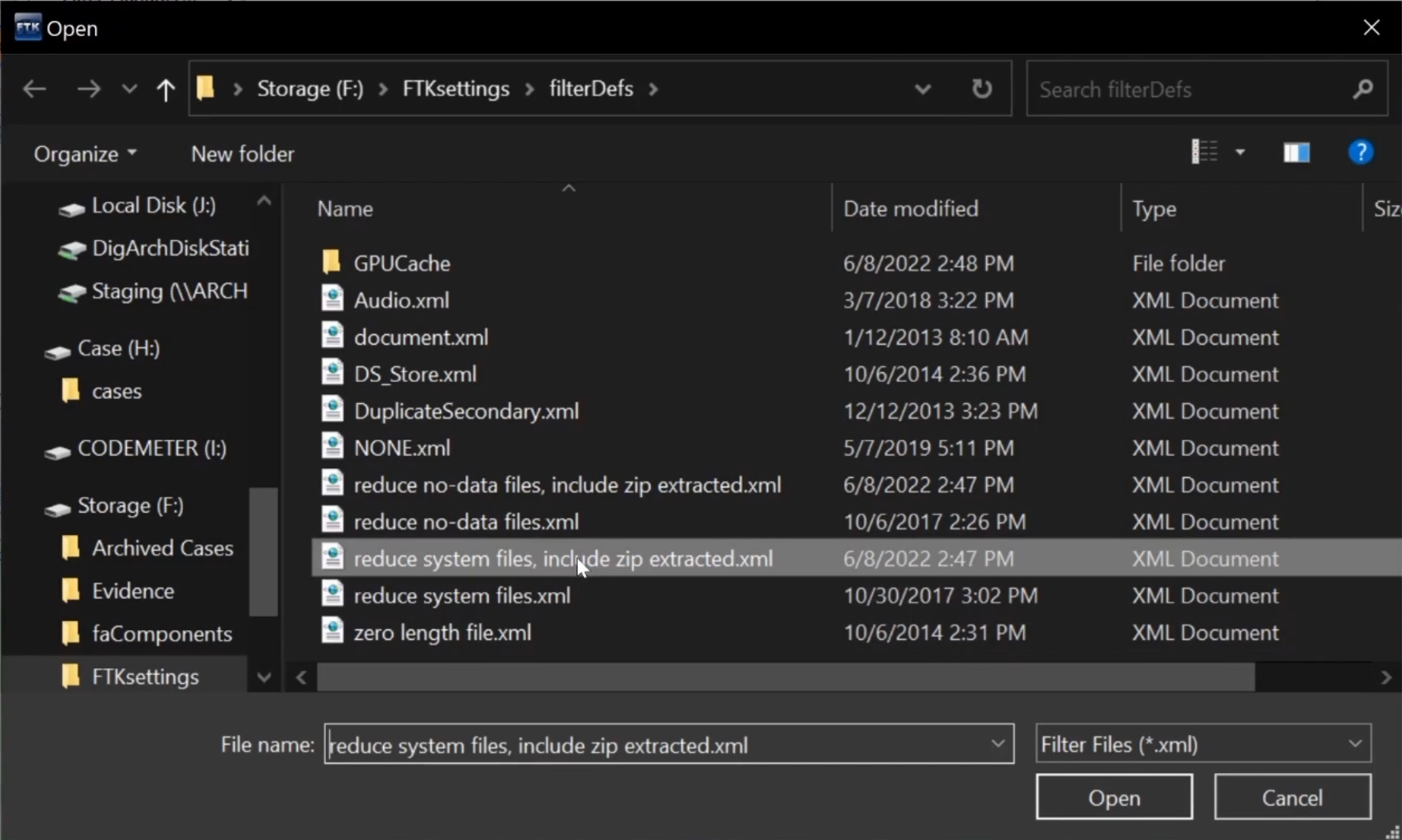 A File Explorer window should pop up. Navigate to Storage/FTKsettings/filterDefs.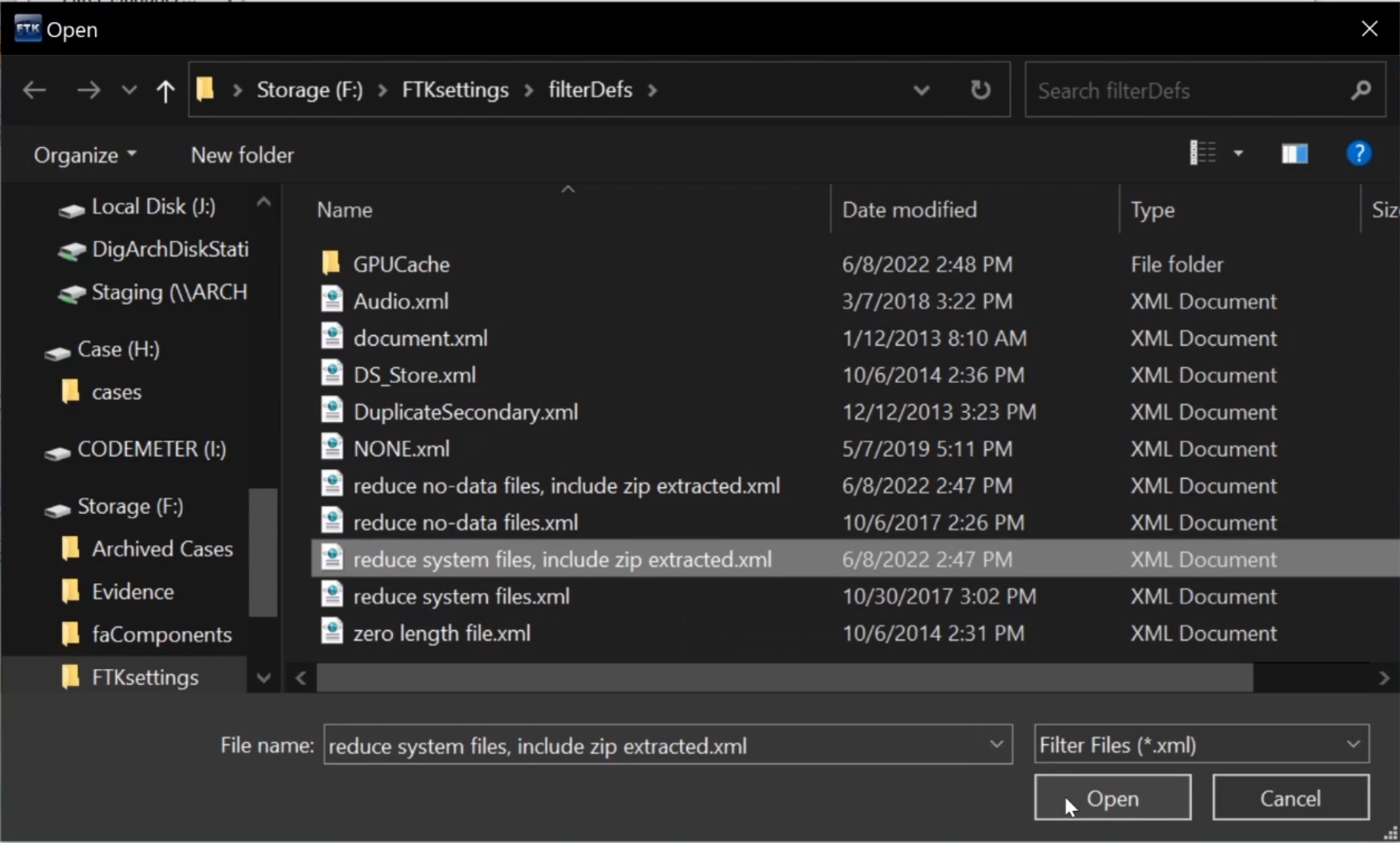 Select a filter to import. Click Open.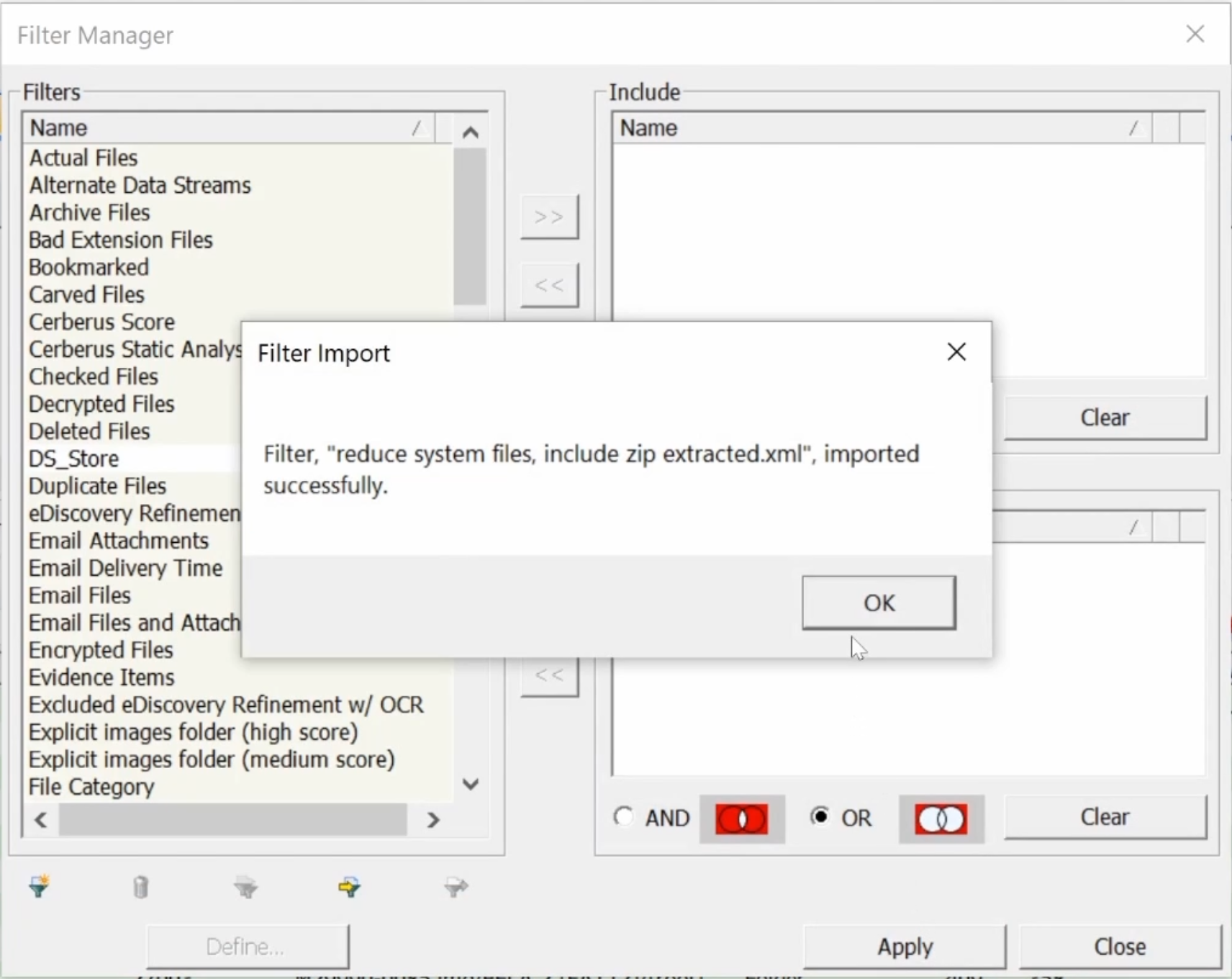 A dialog box should say "imported successfully". Click OK.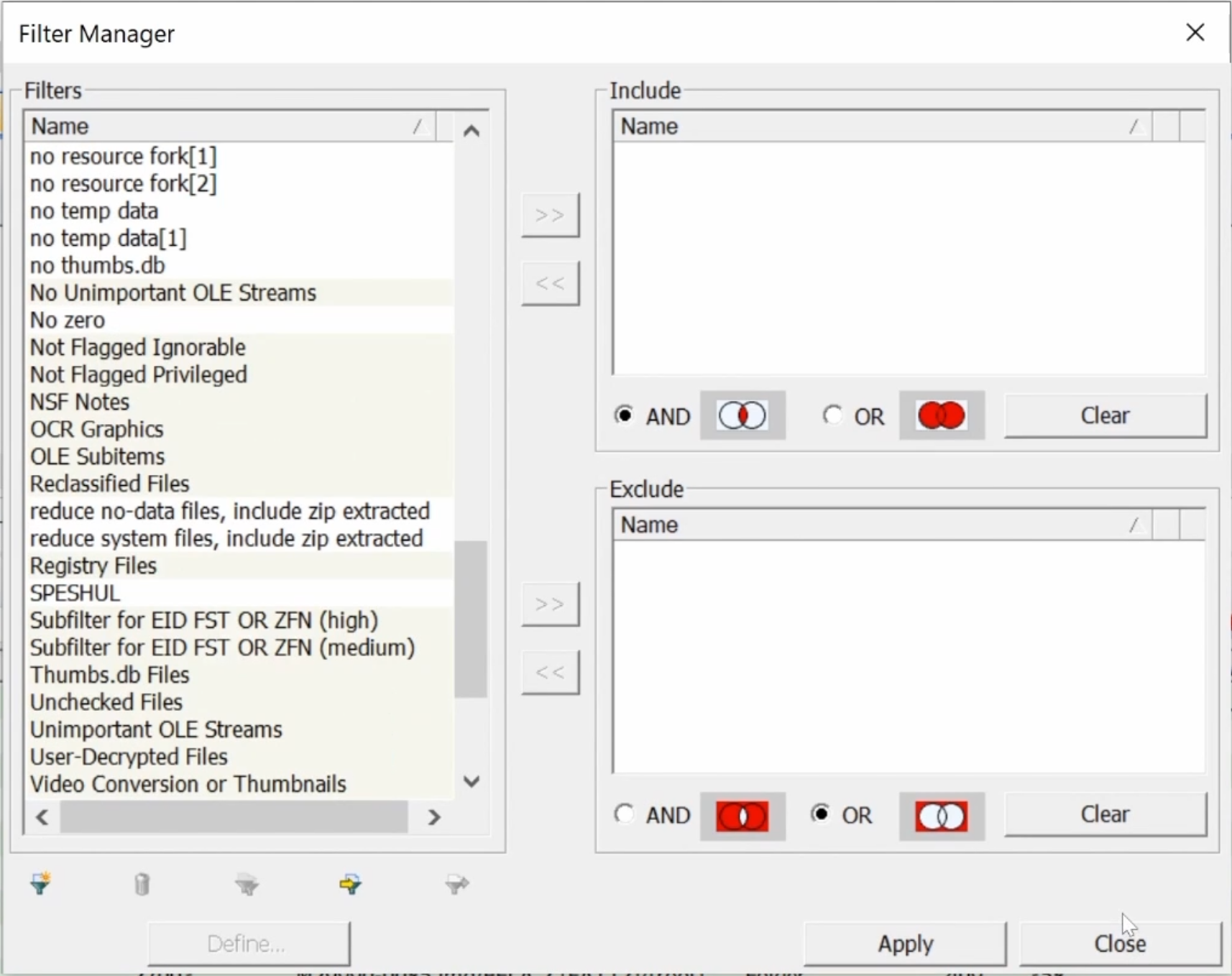 The imported filter now appears in the Filters list.