Creating a bookmark
This video displays how to create a bookmark from the Explore tab in FTK. It uses the naming convention that should be used for ERs.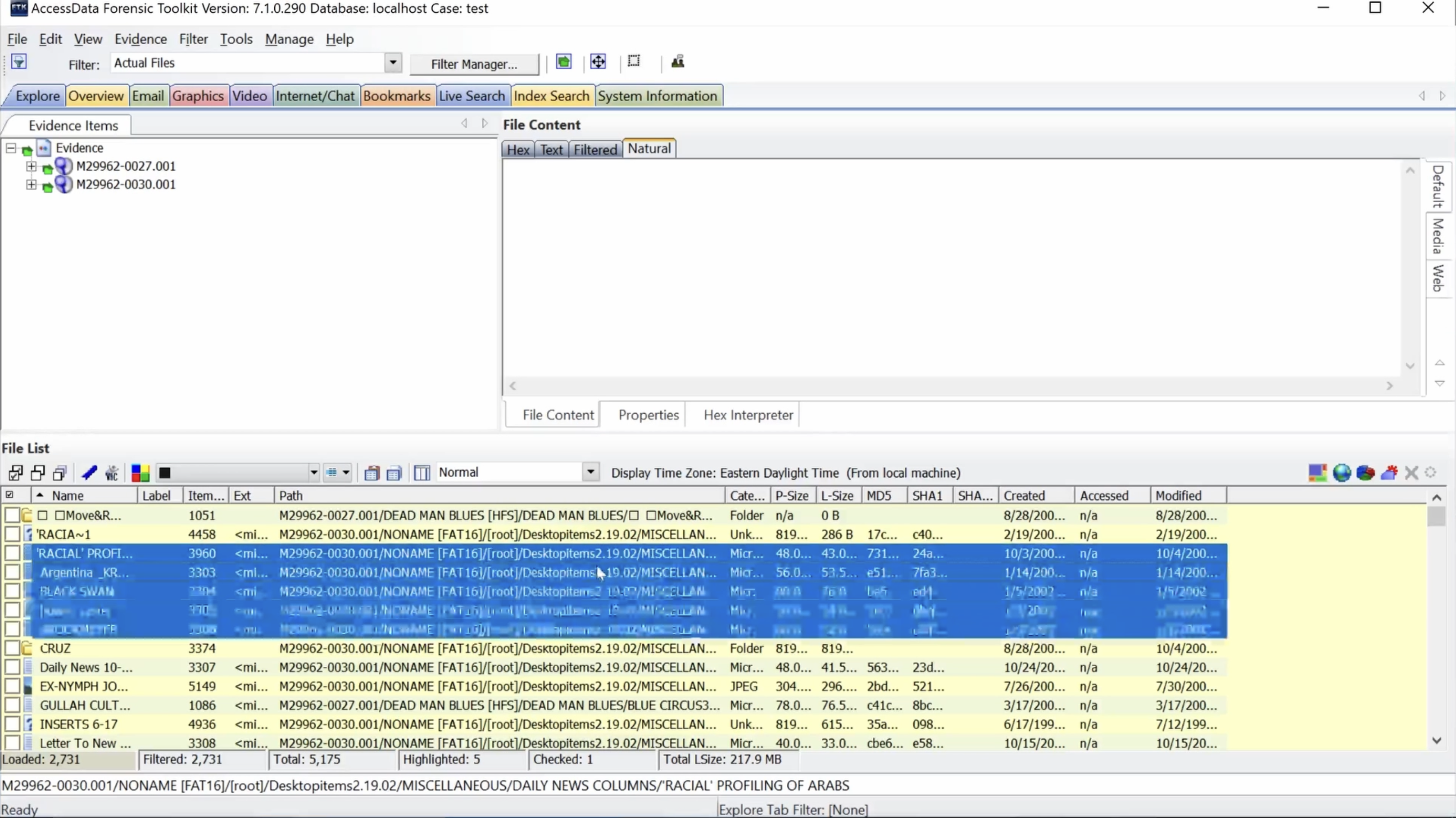 Highlight a range of files by selecting the first file, holding down shift, and selecting the last file.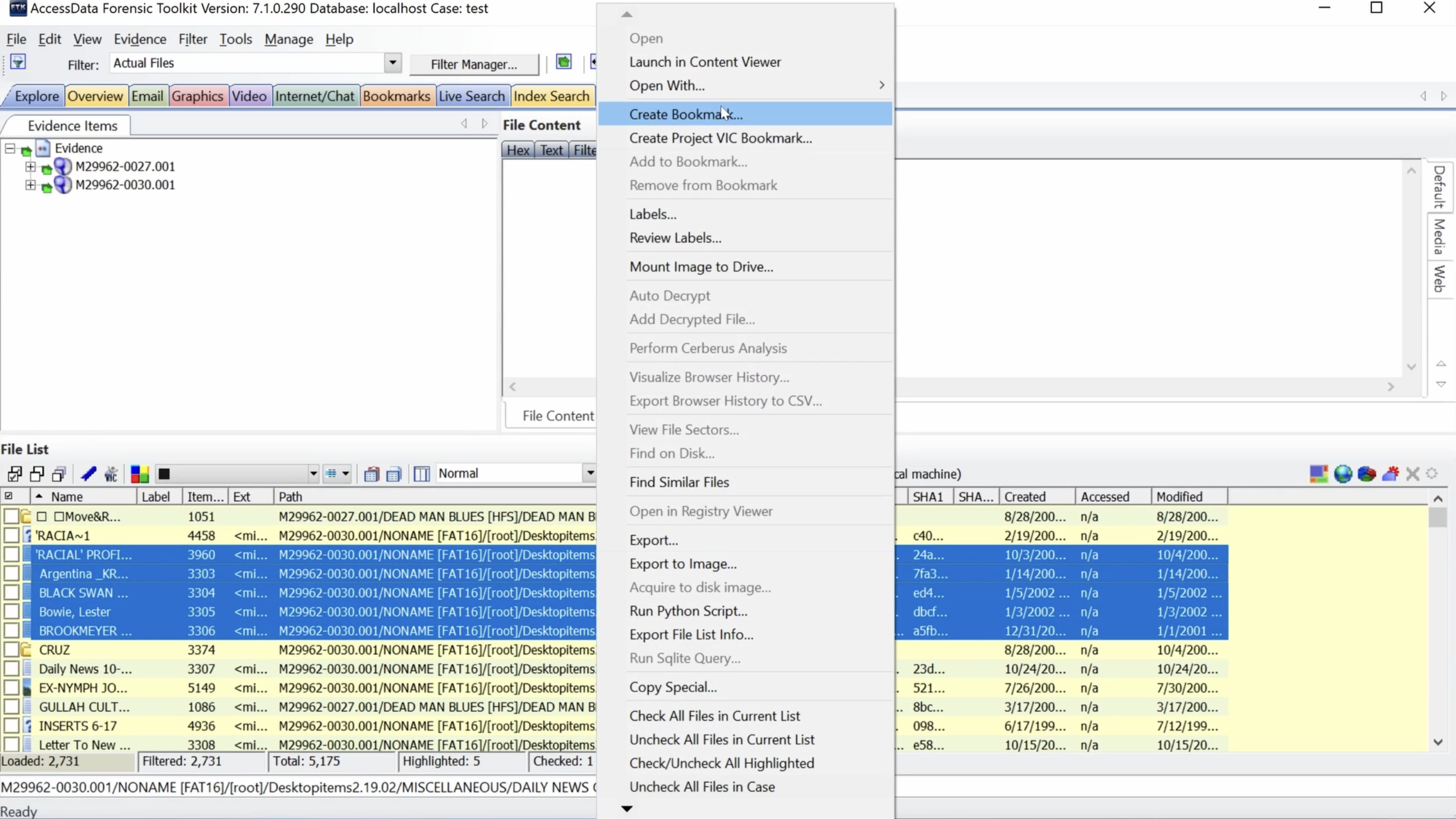 Right Click. Select Create Bookmark.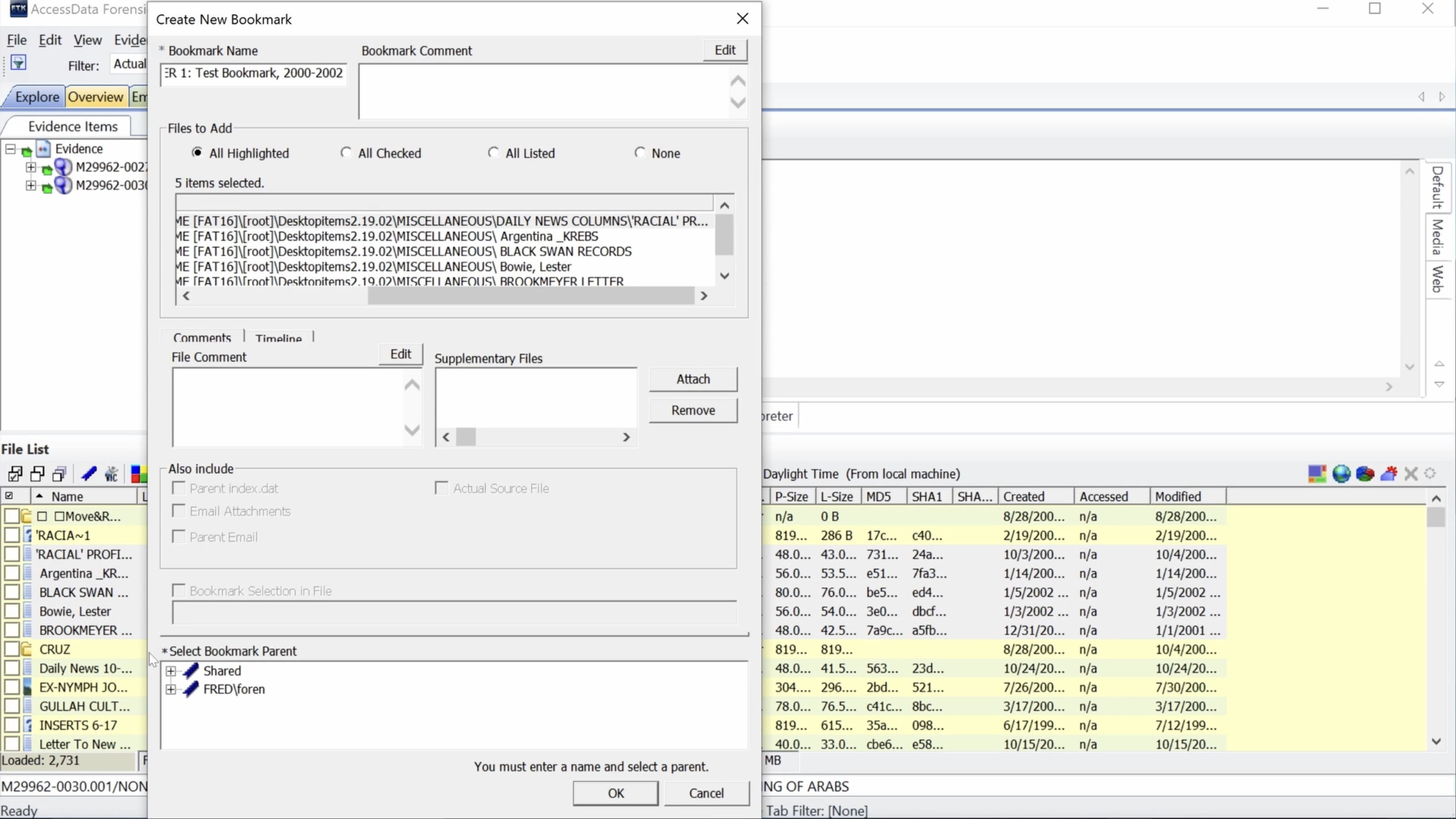 Type Bookmark name in top left box. ER[space]number: Name, dates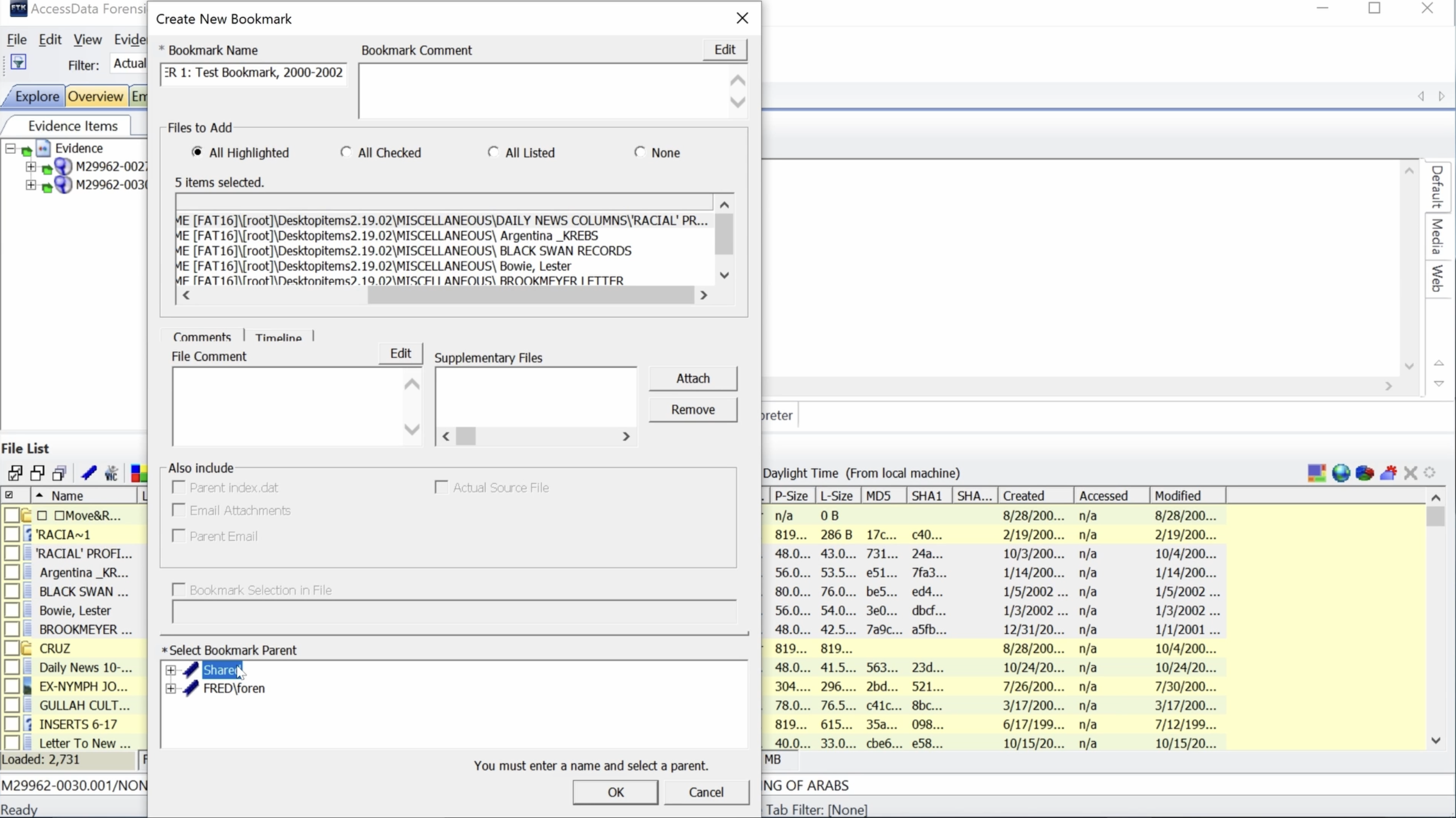 Select Shared under Select Parent Bookmark. The bookmark will appear under Shared.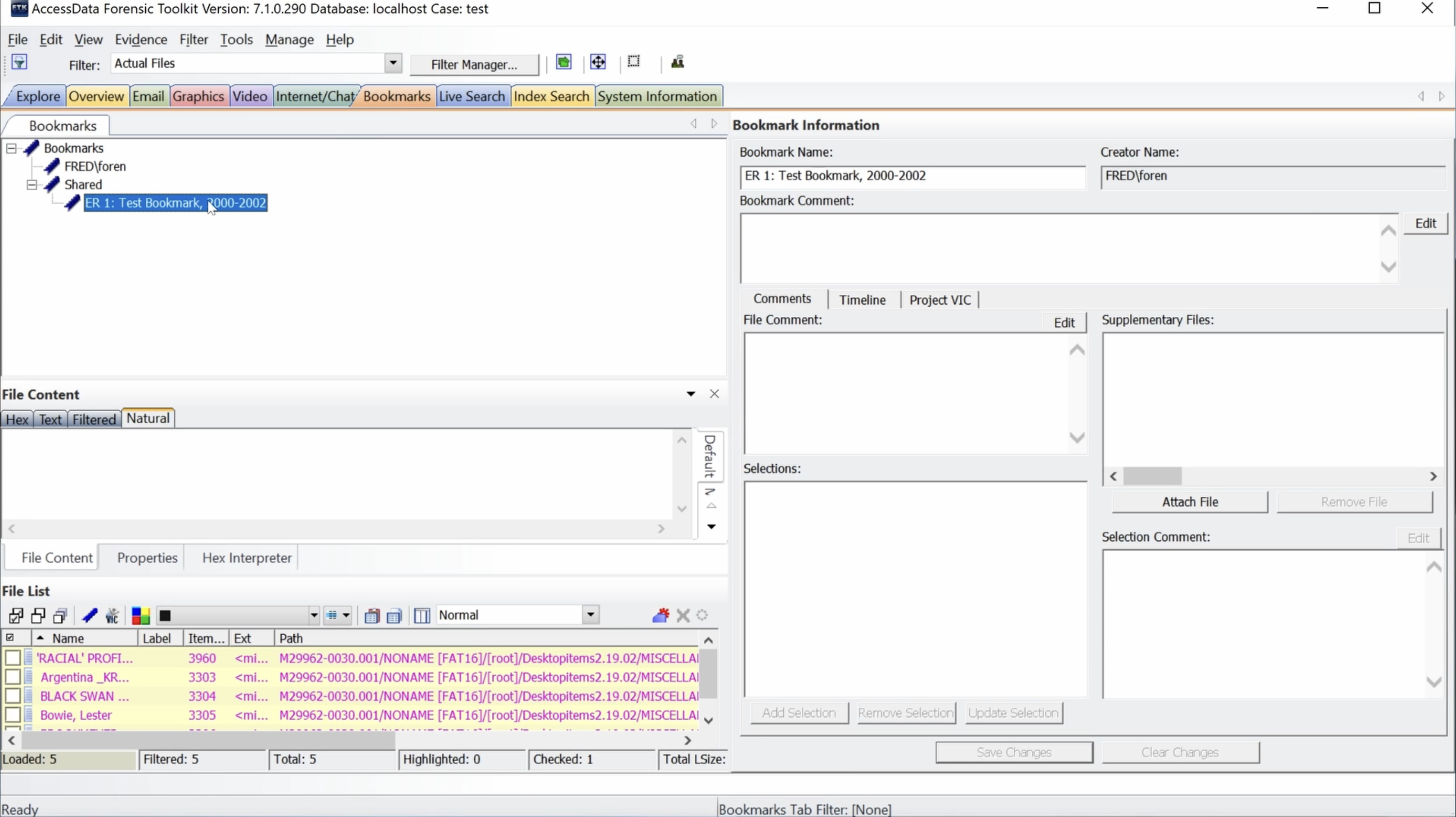 Select Bookmarks tab. The bookmark appears under Shared, the selected parent bookmark.